Atlanta Trust Attorney
Building a Trust-Based Estate Plan in Georgia
Trust-based estate planning is used in situations when clients need a more sophisticated estate plan or have goals or needs that cannot be accomplished with a last will and testament alone. As an Atlanta trust lawyer with more than a decade of experience, Robert Meyring is committed to helping clients create trusts that ensure the security of their wealth and futures.
---
To find out if a trust might be the right choice for you, contact Meyring Law Firm at (678) 257-3332. You can also continue reading to learn more about trusts in Georgia.
---
Trusts: Common Uses & Advantages
The most common use of trusts in estate planning often focuses on transferring real estate, possessions, and money assets to the trust to transition ownership to the client's family and friends. The trust-based estate plan is the most thorough and comprehensive estate planning solution, but it is not for everyone, and it can be complex. An Atlanta trust attorney can talk to you about your goals and needs to determine if this approach is right for you.
Establishing a trust can have many benefits, enabling you to:
Avoid Probate: The last thing a family wants to do after the loss of a loved one is to end up spending their days in probate court. A lawyer experienced with trusts in Atlanta can assist in expediting the process and limiting the role of the government in overseeing how funds are managed after a loss. Meyring Law Firm can protect your assets from collectors, divorces, and other financial judgments that arise in a public proceeding.
Leave Funds for Beneficiaries: For minors who you wish to benefit after death, establishing a trust can ensure their security going forward. This can further benefit younger people by helping them maintain an individual education plan in the absence of an adult.
Managing Business Interests: Critical to continuing the flow of everyday practices for ongoing businesses, trust-based estate planning can ensure that a plan is in place for privately held businesses in the event of a loss of ownership.
Maintain and Grow Assets: Trusts can help in minimizing, deferring, and planning for estate taxes or death taxes. Earn interest income on the assets in the trust so you can grow your assets, which can help alleviate or offset taxes and fees following a death.
Keeping Disability Benefits: Loss can often prove most challenging for elderly couples, particularly when the surviving partner is unaware of their household's financial situation. Trust-based estate planning can work towards continuing disability benefits onward and assisting elderly individuals to qualify for Medicaid, should it be necessary.
Trusts can help easily transfer assets to the next generation when a parent passes away. Our trust-based estate planning lawyer at Meyring Law Firm brings a great degree of skill and experience to our clients to draft effective trusts that meet their planning goals. Our law firm also supports the trust in the years after it is set up so that clients will have access to the many benefits of their plans.
A Trust Can Protect Your Privacy After Death
If you are looking for a more sophisticated estate plan that is private from the public eye, trust services in Atlanta may be what you need. Wills and trusts are very different in that trusts remain private. Wills, on the other hand, become public court records. They are filed with the local probate court, which means that it becomes a public court record, and anyone can see it.
The public record will reveal all of the following details:
What you owned
Who you owe money to
Who will inherit your estate
The names and addresses of your heirs
The name and address of the executor
A trust attorney can help guide you through this process discretely to protect your privacy.
---
To schedule a case evaluation with a seasoned Atlanta trust attorney at Meyring Law Firm, give us a call at (678) 257-3332. We are here to help you plan for the future.
---
Suggested Reading:
Is a Trust Right for My Estate?
Trusts are not for everyone. Just because a trust can help with an estate plan or a lifetime situation, it doesn't mean a trust always should help. There are other, easier estate planning solutions like making a last will and testament. In some situations, not having a will, could be a better or best estate plan.
How Do I Find the Right Attorney to Create My Trust?
Anyone can sell a trust to another person. When paying for services to establish a trust, it is a "buyer beware" type of situation. There are no rules or laws regulating or prohibiting the selling of "trust drafting services" to a willing buyer. That said, most attorneys are not experienced at establishing trust.
If you are interested in adding a trust to your estate plan, then you need to seek legal guidance from a "trusts and estates" (T & E) attorney. Even though only attorneys are licensed to give legal advice about how a trust will impact your life, legacy, and estate plan, our law firm has found that lawyers (and non-lawyers) that establish trusts without experience often make mistakes. From unnecessary or unsigned documents to unfunded/ineffective trusts, mistakes can be disastrous and may result in expensive litigation.
One thing you probably don't know about trust & estates attorneys is that they are especially experienced at litigating in the probate and superior courts over estate plans, trusts, wills, and guardianships. Lawyers are not practiced in the courts, attorneys are. While it's easy to have a lawyer (or non-lawyer) write a trust, it's much harder to know how that the trust will stand up to a challenge or future litigation without courtroom experience. Speak with our legal team today to learn more about your estate planning options!
---
Speak with a qualified trust lawyer in Atlanta at Meyring Law Firm. Dial (678) 257-3332 or complete our online form. Let us guide you in planning for the future.
Superior Client Experiences
"I contracted Robert for service and was extremely pleased with the entire experience."

Eleanor W.

"I enjoyed the small firm atmosphere, courteousness, and competent staff members. I can honestly say that there was no pressure and Mr. Meyring took the time to answer all of my questions."

Former Client

"I am grateful to Mr. Meyring for his support"

Stephanie

"We are comforted by knowing that should anything happen to my mother, her wishes will be followed. We are VERY grateful to Mr. Meyring and to Catie for all their efforts."

Rebecca H.

"I was very impressed with the services that I received at the Meyring Law Firm."

Steve R.
What Goes into Trust Based Estate Plans
Your last will and testament must contain instructions regarding how your property should be distributed after you pass away, as well as provisions for your minor children. This will provide for a smooth transition of assets and instructions during your family's most trying times.
A strong trust-based estate plan may include:
Revocable Living Trust: This legal document determines how your property is managed. During your lifetime, you will have the authority to make decisions about the property. If you become incapacitated, the person named as your disability trustee will then take over making decisions.
Pour-Over Will: This type of will simply directs where outstanding property not otherwise stated in a living trust ends up going. It states your trust as the beneficiary of any property not otherwise on hold through means like a beneficiary designation on a life insurance policy.
Advance Medical Directive: This outlines a person's wishes and preferences regarding medical treatments and interventions.
Living Will: This is a written statement that outlines a person's desires regarding medical treatment should they be in circumstances in which they can no longer grant informed consent. This, in conjunction with a medical directive, will provide relief from decision-making during medical ailments by providing legal protection and instruction on proceedings.
Power of Attorney: Allows the naming of one or more persons to handle financial/business affairs just as one would if they were handling themselves.
Lifetime Support

Our legal help is not a 'one and done' deal. Your future legalities are encompassed in these documents that need to be constantly updated. We are here to provide you with lifetime support.

Affordable Fees

We have an initial document prep fee that will give you access to our attorneys through phone, email or any other medium without being charged extra.

Straightforward Guidance

Our goal is to provide you with guidance you can understand and trust. We want you to feel secure and supported every step of the way.

Phone Evaluations

We offer phone evaluations to help clients find the right path forward. We treat no two cases the same, setting our customer service apart from the rest.
Let's Build a Strong Future, Together
Robert S. Meyring

Attorney

Robert S. Meyring is the managing attorney of

Meyring Law Firm

(established 2007). Before law school, he worked as an FDA investigator, was a Peace Corps volunteer high school science teacher in Tonga, South Pacific, and was the owner/operator of a residential landscape firm.

View Profile
Helping with Estate Planning & Probate
In Atlanta, Georgia
Our legal team proudly serves clients all across the greater Atlanta area!
Common Cities:
Atlanta
Marietta
Decatur
Smyrna
Sandy Springs
Alpharetta
Roswell
Tucker
Lawrenceville
Kennesaw
Common Zip Codes:
30301

,

30308

,

30008

,

30060

,

30030

,

30080

,

30068

,

30004

,

30009

,

30021

,

30043

,

30144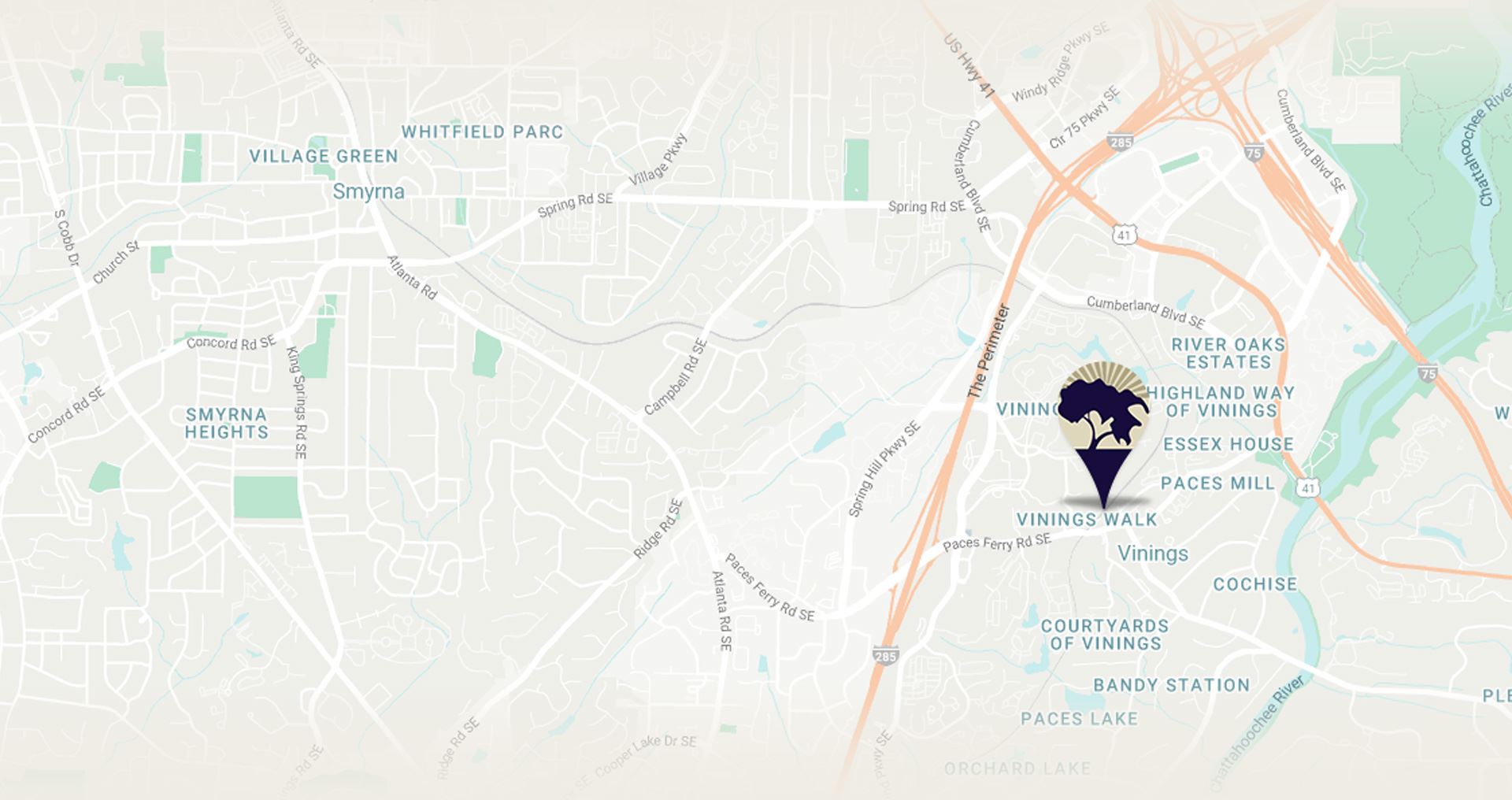 Frequently Asked Questions
Here to Help Every Step of the Way
An individual can write his own will in Georgia but must follow certain statutory rules laid out in order to ensure the will is deemed valid by a probate court.

People hire a probate attorney because the benefits of having an attorney outweigh the costs of time and effort. Mainly people hire a probate attorney to save time and energy, reduce their worries, and navigate the probate process with a professional. So no, you do not need a lawyer to probate a will, if it is worth the time and effort to do it yourself.

Executor is the person named in the last will and testament that's appointed by the probate court to administer the estate of the decedent according to the will.

In Georgia, there is a legal mandate for the holder of a will to submit it to the court for probate per O.C.G.A. § 53-5-5. If a will is not filed with the court, any heir or beneficiary can petition the court to direct the will holder to file the will with the proper court. Wills are meant to be public documents once the grantor has passed away. Sometimes if a will is not filed with the court, beneficiaries and heirs cannot take legal possession of assets specified in the Last Will and Testament.
Allow Us to Take Care of Your Future
Contact Our Atlanta Estate Planning Law Firm Today