Atlanta Probate Lawyer
15+ Years of Probate Experience in Georgia
The Georgia probate process is used in situations when an estate that has been left behind by a deceased family member, business associate, or friend needs to be divided and sorted in a legal manner. The good news is that the probate of wills in the state of Georgia typically is not a particularly expensive or time-consuming process, especially when the will was prepared by an experienced Atlanta probate attorney. This is advantageous for family members and friends who want to move beyond the courts and on with their lives.
About the Probate Process
First and foremost, in Georgia, there is no state tax on "probate assets." This is similar to Florida, South Carolina, and others that occupy the northeast United States. This allows for additional savings for families who are entering the probate process in Georgia.
The facts and reality surrounding probate proceedings are relatively straightforward if an experienced lawyer created the will. The typical estate probate proceeding in this scenario can be completed in roughly 6 to 9 months under normal circumstances, often at a relatively low cost when compared to the alternative of not having a strong and well-crafted will.
Taxation & Probate
The American Taxpayer Relief Tax Act of 2012 helped introduce the concept of portability to the probate process, which makes proper probate of an estate and the steps to file a well-planned estate tax return even more critical than in the past. Having the appropriate legal counsel there for support can pull the curtain back on this process and put your mind at ease.
---
Learn more about how a probate attorney in Atlanta can help. Contact Meyring Law Firm by calling (678) 257-3332!
---
How to Probate a Will in Georgia
Probate in Georgia can be a relatively efficient process, with the speed and ease dependent on two key factors: thorough estate planning and harmonious relations among surviving family members. When an estate is well-planned and beneficiaries named in the will are in agreement, probate tends to be quicker and less stressful. On the other hand, an estate without a will or one left behind by a decedent with a complex family situation, such as estranged or blended family members, may face a longer and potentially more challenging probate.
Probate of an Estate With and Without a Will
When a person has a valid and legally sound will, probate is generally more streamlined. A well-crafted will that clearly outlines the distribution of assets among heirs or provides specific instructions for handling the estate can significantly simplify the probate proceedings.
When there is no will, Georgia's intestate succession laws will dictate how property is divided. The decedent's property would go to the closest living relative, in this order:
If you had a spouse but no children, your spouse would inherit your property.
If you had children but no spouse, your children would inherit everything.
If you had a spouse and children, they would share the inheritance, with your spouse getting at least one-third of the total amount.
If you had no spouse or children, your parents would inherit your property.
If you had no spouse, children, or parents, your siblings would inherit everything.
If you are entitled to inherit under Georgia law, you may be able to ask the probate court to issue an order stating that probate is unnecessary. This would apply only if:
There is no valid last will and testament.
You and other heirs agree on how to divide assets.
There are no debts and no creditors to object to a lack of probate proceedings.
Objections to Probate
When a person dies with a will and a petition to probate is sent to the court, the court will notify heirs so they may review the will. Heirs then have the opportunity to object to the probate of the will. An objection must be based on valid legal grounds. For example, an heir may not object to probate simply because they believe they were not treated fairly in the decedent's will. There must have been some type of fraud or wrongdoing involved that renders the will invalid.
Some potential objections to probate in Georgia may include:
Undue influence
Lack of capacity
Elder abuse
Fraud
Forgery
Lack of due execution
Revocation
If no heirs object to probate or if any objections are reviewed and dismissed, the will is considered valid and the administration of the estate may begin.
Year's Support Claim for Surviving Spouses
During the Georgia probate process, a surviving spouse or minor children can file a Petition for Year's Support. This requests the court allocate an amount to support the spouse for one year. If granted, the Year's Support takes precedence over other claims, including funeral expenses.
The probate court does not have a predetermined amount, minimum, or cap for a Year's Support claim. Instead, it considers various factors when determining whether to award Year's Support and the appropriate amount. Surviving spouses must file the petition within two years of their loved one's passing, and remarriage terminates their right to file for support.
Typically, a last will and testament addresses a spouse's right to file for Year's Support, stipulating that the assets bequeathed in the will are provided in place of support.
Compassionate Probate Assistance in Atlanta
When navigating the probate process in Atlanta, contacting Meyring Law Firm can provide invaluable assistance and guidance. Our experienced attorney understands the complexities of probate law and is dedicated to supporting you through every step of the process. We can help ensure the proper administration of your loved one's estate, handle any disputes among heirs, and address creditors' claims, all while respecting the wishes of the deceased.
By entrusting Meyring Law Firm with your probate needs, you can have confidence in our ability to handle both simple and complex estates with professionalism and compassion. We take the time to understand your unique situation and work diligently to achieve the best possible outcome for you and your family. Reach out to Meyring Law Firm and let us help you navigate the probate process in Atlanta, GA with the care that you deserve.
How Long Do You Have To File Probate After Death?
A will must be probated with "reasonable promptness," which means as soon as possible after your loved one's death, according to Georgia law. A will must be probated within 5 years of a person being appointed as the estate's representative. If the person in charge of the will fails to probate it, there are penalties such as a fine and imprisonment for withholding the will. They could face both civil and criminal charges. Heirs also have the right to use for collecting items or assets.
Is There A Deadline To Settle An Estate?
There is no set deadline for settling an estate in Georgia. Depending on how large the estate is, it may take a few months or several years to complete. However, beneficiaries and heirs should consider specific deadlines if they suspect that the executor is not handling the estate properly.
There are two forms of probate in Georgia: common form and solemn form. If the will is going through common form probate, then the executor is not required to send a notice to beneficiaries. Beneficiaries over the age of 18 are given 4 years to dispute the will. If a beneficiary is a minor when the probate process begins, their timeline begins four years from the day they turn 18 years old. In solemn form probate, all beneficiaries must be notified that the will has been filed. They have 30 days from the date they are notified to dispute the will.
Although there is no time limit in Georgia for distributing assets, it is the executor's fiduciary duty to act in a timely manner. If a beneficiary feels that an executor is not upholding their duties, then beneficiaries have several choices, including formally or informally demanding accountability or seeking sanctions against the executor.
Our firm can work with you to find the options that are right for you and your family! Give our Atlanta probate lawyer a call today at (678) 257-3332to schedule a consultation.
Suggested Reading:
Superior Client Experiences
"I contracted Robert for service and was extremely pleased with the entire experience."

Eleanor W.

"I enjoyed the small firm atmosphere, courteousness, and competent staff members. I can honestly say that there was no pressure and Mr. Meyring took the time to answer all of my questions."

Former Client

"I am grateful to Mr. Meyring for his support"

Stephanie

"We are comforted by knowing that should anything happen to my mother, her wishes will be followed. We are VERY grateful to Mr. Meyring and to Catie for all their efforts."

Rebecca H.

"I was very impressed with the services that I received at the Meyring Law Firm."

Steve R.
Let's Build a Strong Future, Together
Robert S. Meyring

Attorney

Robert S. Meyring is the managing attorney of

Meyring Law Firm

(established 2007). Before law school, he worked as an FDA investigator, was a Peace Corps volunteer high school science teacher in Tonga, South Pacific, and was the owner/operator of a residential landscape firm.

View Profile
Helping with Estate Planning & Probate
In Atlanta, Georgia
Our legal team proudly serves clients all across the greater Atlanta area!
Common Cities:
Atlanta
Marietta
Decatur
Smyrna
Sandy Springs
Alpharetta
Roswell
Tucker
Lawrenceville
Kennesaw
Common Zip Codes:
30301

,

30308

,

30008

,

30060

,

30030

,

30080

,

30068

,

30004

,

30009

,

30021

,

30043

,

30144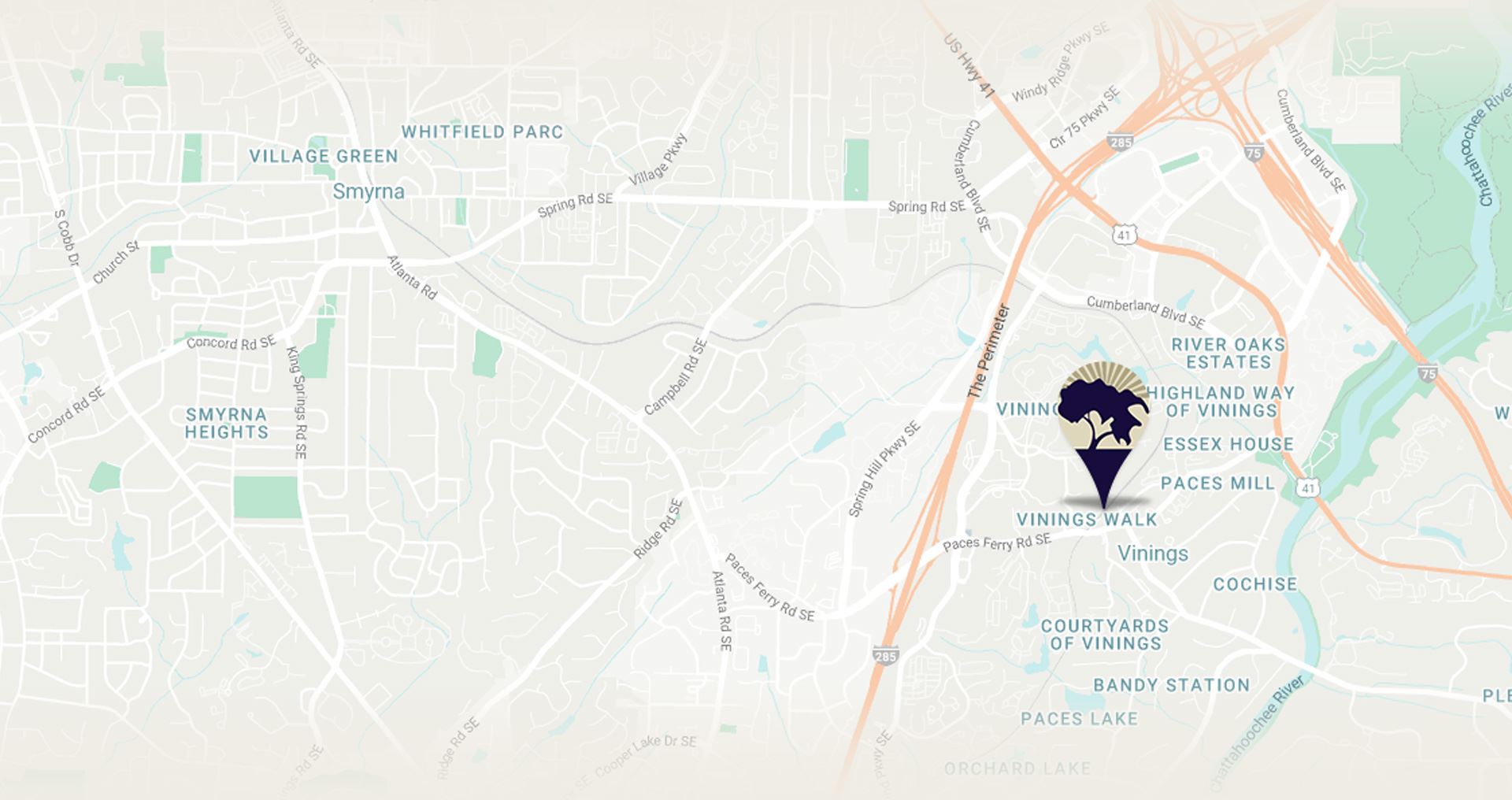 Frequently Asked Questions
Here to Help Every Step of the Way
An individual can write his own will in Georgia but must follow certain statutory rules laid out in order to ensure the will is deemed valid by a probate court.

People hire a probate attorney because the benefits of having an attorney outweigh the costs of time and effort. Mainly people hire a probate attorney to save time and energy, reduce their worries, and navigate the probate process with a professional. So no, you do not need a lawyer to probate a will, if it is worth the time and effort to do it yourself.

Executor is the person named in the last will and testament that's appointed by the probate court to administer the estate of the decedent according to the will.

In Georgia, there is a legal mandate for the holder of a will to submit it to the court for probate per O.C.G.A. § 53-5-5. If a will is not filed with the court, any heir or beneficiary can petition the court to direct the will holder to file the will with the proper court. Wills are meant to be public documents once the grantor has passed away. Sometimes if a will is not filed with the court, beneficiaries and heirs cannot take legal possession of assets specified in the Last Will and Testament.
Allow Us to Take Care of Your Future
Contact Our Atlanta Estate Planning Law Firm Today