Atlanta Advance Directive Lawyer
Legal Insight You Can Rely On
Advance directives for health care (ADHC) are legal documents that specify advance medical instructions regarding your preferred medical treatment and your final wishes for life support. Formerly the Living Will, under the Advance Directive in Georgia, you name a trusted agent and empower him or her to direct your wishes as stated in your document. At Meyring Law Firm, our Atlanta advance directive attorney and support staff want to help ensure that you can control all aspects of your care and medical treatment even if you become incapacitated.
With an advance directive in Georgia, you can instruct upon receiving specific medical treatment or insist that certain medical treatment is withheld, even if you are not consciously able to verbally state directions at that time. If you have a terminal condition or are in a permanently unconscious state, the advance directive is very useful for providing instruction to your medical care provider and your family members.
Find out more about our advance directive services in Atlanta and the ways we can guide you through this process. Call (678) 257-3332 or contact us online to get started!
What Is an Advance Directive for Health Care?
Similar to a power of attorney, an advance directive for health care gives authority to another person who can act on your behalf when it comes to matters pertaining to your medical treatment. The advance directive for health care details your instructions for the type of care you want to receive if you are unable to communicate your wishes to doctors or family.
When you meet with Meyring Law Firm to draft your health care advance directive, we will discuss the following to determine how you want your wishes specified in the document:
Admission/discharge from hospital, hospice, nursing home, and other medical facilities
Withholding or withdrawing life-prolonging procedures
Artificially administered nutrition and hydration
Palliative care
Authorization for organ, tissue, or body donation
Authorization for an autopsy
Nominating a guardian
Health care directions in the event of pregnancy
How Do I Create an ADHC?
The Georgia Advance Directive for Health Care Act, which is the foundation for advance directives, provides you with the opportunity to select someone to make health care decisions on your behalf. You can use any form of the ADHC that complies with Georgia law.
The ADHC must be in writing, signed by you, and signed by two witnesses. Any adult who is of sound mind can execute an ADHC. It is one of the most powerful and useful estate planning instruments because the only alternative to the Advance Directive in Georgia is Guardianship, which costs a client much more time and expense than a power of attorney.
An ADHC allows you to take the following two actions:
Appoint your health care agent
Direct the withholding/withdrawal of life-sustaining procedures
Types of Advance Directives
Advance directives can take on many forms, largely depending on state law and individual preferences. Typically, you will find advance directives such as a durable power of attorney for healthcare, sometimes known as a health care proxy, and the living will. They might include information specific to health care decisions, such as whether you would like to be a donor.
The living will advance directive describes future health care decisions beyond someone's control; they must also be in a state of permanent unconsciousness or have a terminal illness. The living will does not apply if a doctor sees hope for recovery. The living will also describes treatments wanted and when to take steps to prolong life (such as feeding tube insertion). It is a formal legal document, signed by the patient with witnesses outside of potential heirs. It is more limited than the health care power of attorney, only taking effect when faced with terminal conditions, and may only cover certain health care situations. Likewise, you typically can't choose a proxy to make decisions for you.
The durable power of attorney for health care is more iron-clad, allowing you to assign proxies to speak with doctors and grant health care decision-making powers to another individual. Some requests depend on state laws, but overall, this document expands the scope of powers for an advance directive.
Selecting a Health Care Agent
In your ADHC, you can appoint an individual to act on your behalf to make decisions for:
Consent to a specific type of healthcare
Refusal of a specific type of healthcare
Withdrawal of a specific type of healthcare
Appointing a health care agent is not mandatory. If you desire, you can have your ADHC only express your preferences for treatment. We understand that making these decisions ahead of time can be very difficult, so let us simplify the process and explain all of your options.
When naming a healthcare agent to execute your wishes, it is important to appoint someone trustworthy. Additionally, the person you choose needs to be familiar with your medical care concerns. While most people name a family member they trust to be the health care agent, you can also name an owner, operator, or employee of a health care facility. We recommend naming two health care agents just in case one is unavailable to represent your interests.
Superior Client Experiences
"I contracted Robert for service and was extremely pleased with the entire experience."

Eleanor W.

"I enjoyed the small firm atmosphere, courteousness, and competent staff members. I can honestly say that there was no pressure and Mr. Meyring took the time to answer all of my questions."

Former Client

"I am grateful to Mr. Meyring for his support"

Stephanie

"We are comforted by knowing that should anything happen to my mother, her wishes will be followed. We are VERY grateful to Mr. Meyring and to Catie for all their efforts."

Rebecca H.

"I was very impressed with the services that I received at the Meyring Law Firm."

Steve R.
Why Do I Need an Advance Directive?
Advance directives can be useful for a myriad of reasons. Depending on your circumstances, an advance directive may provide the ideal legal protection for you should you expect to incur certain health ailments.
Here are some reasons why you might create an advance directive:
The clearest answer comes from the lack of clarity that medical situations can provide. Simply put, we don't know what to expect in our lives to make accurate determinations about other health. An advance directive helps insulate from life-changing medical situations.
Setting up an advance directive pushes you to confront the difficulties many prefer to avoid until it's too late. An advance directive requires you to think critically about your health and decisions you'll need to take. It's important to communicate these decisions to your loved ones so they understand the proper and expected steps to take when, and if, the time comes.
On the topic of your loved ones, an advance directive limits the burden they must take when it comes to healthcare decision-making. It allows your doctors to understand your wishes and inform them about your care so your family is not faced with trying to navigate stormy waters of the medical field.
Most of all, an advance directive gives you a voice in matters of your livelihood when you're incapable of providing that voice yourself. Sharing these values with your friends and family can ease transitions and allow you to live out your wishes to the best extent possible.
Contact an Atlanta Health Care Advance Directive Attorney Today
Meyring Law Firm has years of experience in creating and managing health care advance directives in Atlanta. We're ready and willing to work within the framework of your personal situation to help you decide for yourself the best course of action in planning for your future. These are not easy decisions, nor should they be taken lightly. We'll walk you through the ins and outs of advance directives and provide you with our deep knowledge of applicable state laws specific to your situation. In a no-pressure environment, we pride ourselves on working with our clients to better their livelihoods and prepare their futures against the uncertainty of medical outcomes and estate management.
We encourage you to give us a call today at (678) 257-3332 to schedule your case evaluation and talk to our health care advance directive law firm.
Lifetime Support

Our legal help is not a 'one and done' deal. Your future legalities are encompassed in these documents that need to be constantly updated. We are here to provide you with lifetime support.

Affordable Fees

We have an initial document prep fee that will give you access to our attorneys through phone, email or any other medium without being charged extra.

Straightforward Guidance

Our goal is to provide you with guidance you can understand and trust. We want you to feel secure and supported every step of the way.

Phone Evaluations

We offer phone evaluations to help clients find the right path forward. We treat no two cases the same, setting our customer service apart from the rest.
Helping with Estate Planning & Probate
In Atlanta, Georgia
Our legal team proudly serves clients all across the greater Atlanta area!
Common Cities:
Atlanta
Marietta
Decatur
Smyrna
Sandy Springs
Alpharetta
Roswell
Tucker
Lawrenceville
Kennesaw
Common Zip Codes:
30301

,

30308

,

30008

,

30060

,

30030

,

30080

,

30068

,

30004

,

30009

,

30021

,

30043

,

30144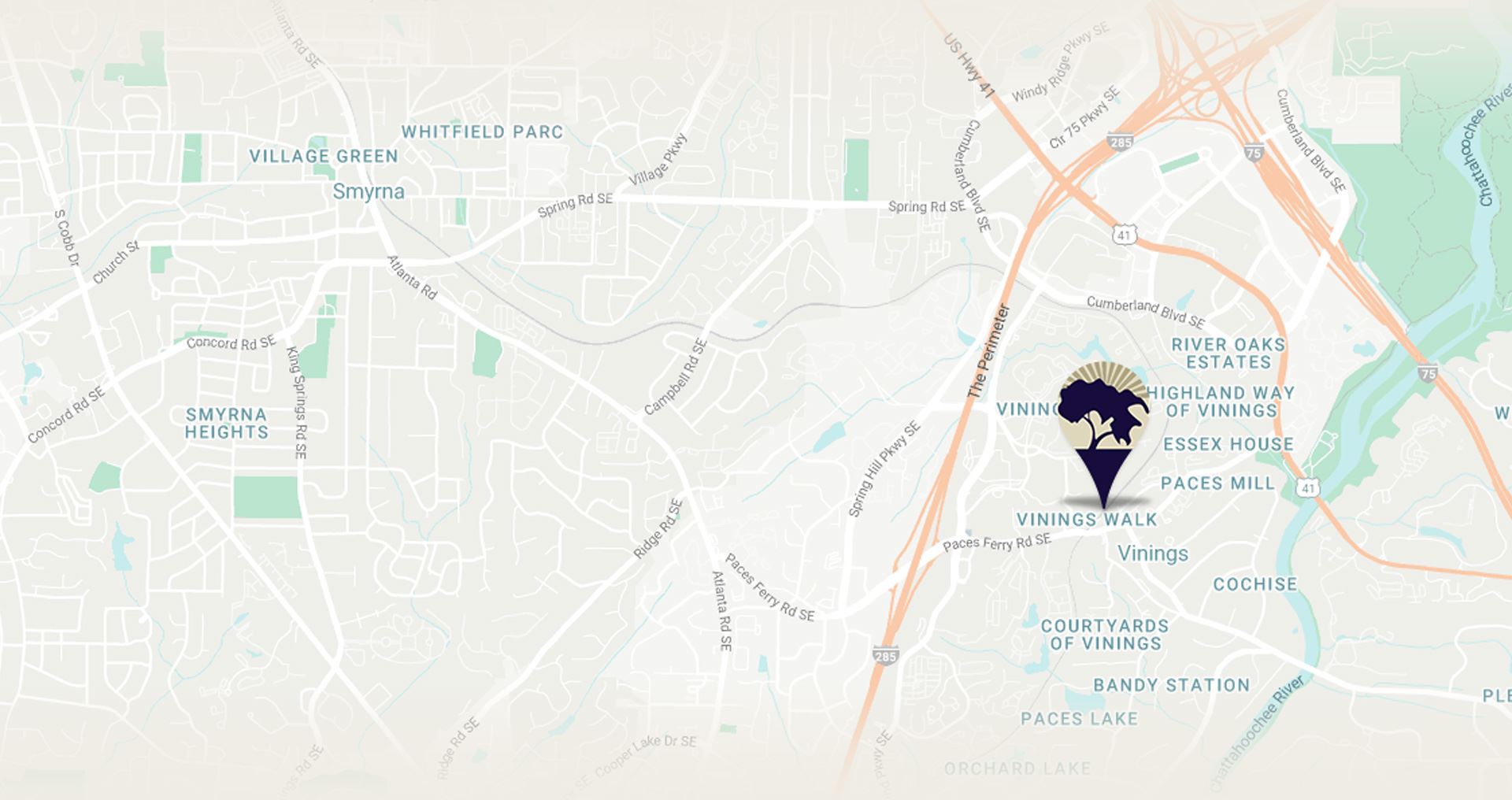 Frequently Asked Questions
Here to Help Every Step of the Way
An individual can write his own will in Georgia but must follow certain statutory rules laid out in order to ensure the will is deemed valid by a probate court.

People hire a probate attorney because the benefits of having an attorney outweigh the costs of time and effort. Mainly people hire a probate attorney to save time and energy, reduce their worries, and navigate the probate process with a professional. So no, you do not need a lawyer to probate a will, if it is worth the time and effort to do it yourself.

Executor is the person named in the last will and testament that's appointed by the probate court to administer the estate of the decedent according to the will.

In Georgia, there is a legal mandate for the holder of a will to submit it to the court for probate per O.C.G.A. § 53-5-5. If a will is not filed with the court, any heir or beneficiary can petition the court to direct the will holder to file the will with the proper court. Wills are meant to be public documents once the grantor has passed away. Sometimes if a will is not filed with the court, beneficiaries and heirs cannot take legal possession of assets specified in the Last Will and Testament.
Allow Us to Take Care of Your Future
Contact Our Atlanta Estate Planning Law Firm Today